HISTORY
"We are not makers of history; we are made by history"

Dr Martin Luther King Jr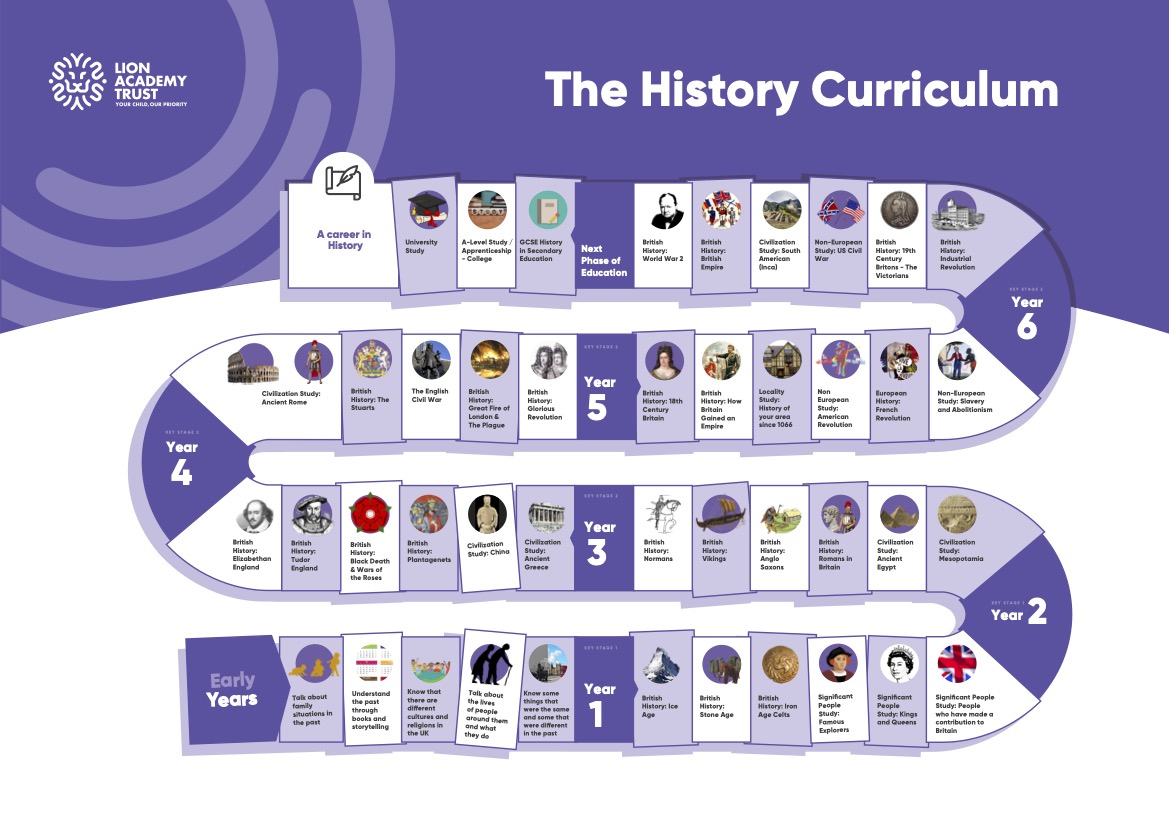 At Valentine, the History curriculum has been designed to present pupils with knowledge and understanding of:
British history;
Ancient Civilisation Study;
Significant People;
European and Non-European Study.
Through chronological delivery and incremental knowledge-centred planning, pupils navigate the 'history pathway' to organise and build their understanding of the past.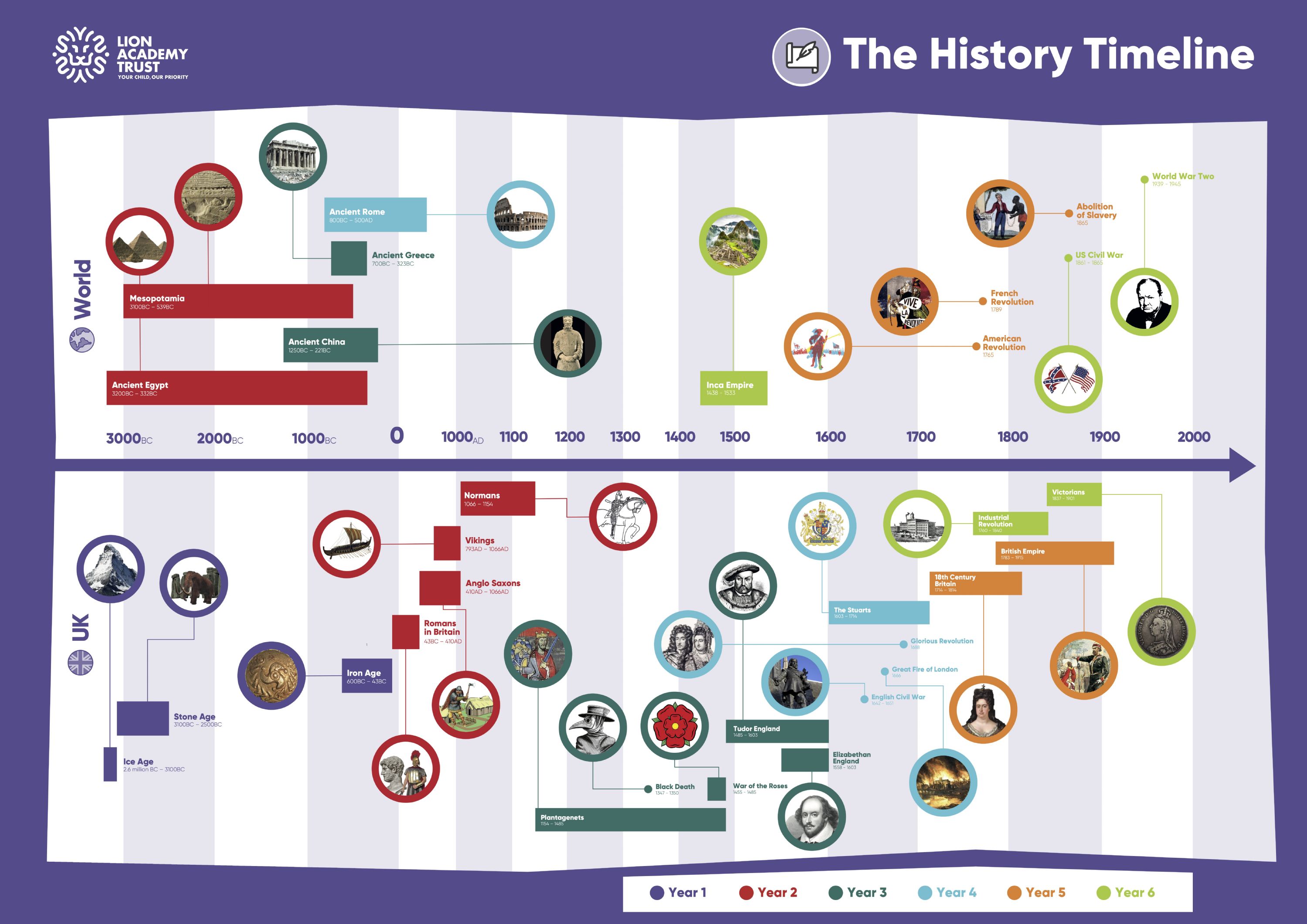 Black history at VALENTINE
At Valentine, we serve a community of predominantly White British families – one where diversity is beginning to grow but where social attitudes are not yet as advanced.
We understand that a lack of cultural appreciation leads to xenophobia. Teaching Black history enables our pupils to become culturally responsive. We must remind children that black history IS British history! Our philosophy for teaching centres around our values.
Black History informs, educates, celebrates and remembers. We use a wealth of resources including: visual, art, spoken word (including music), video, real-life speakers and visits.
Each child contributes to a 'bigger piece' school project. Simultaneously, the project will support the retention of new knowledge in relation to: famous Black Britons, shared stories, racism and the Black Lives Matter movement and Black History.
But it doesn't end here. Our wider curriculum now incorporates greater texts by Black authors across year groups. Our History curriculum infuses study of Black Britons as well as the legacy of imperial/colonial rule.
Knowledge organisers
Below you will find the knowledge organisers for your child's year group, for this current term.
The knowledge organiser supports you with:
Subject specific vocabulary that your child must know and learn
Key knowledge that they should know and remember